MATCHING FRONTS
The Unliberaled Woman commissioned a baby sweater for her niece. I used the Bernat Baby Jacquards yarn and think it ended up pretty cute. And, to toot my own horn, look at how well the patterns on the two fronts match up!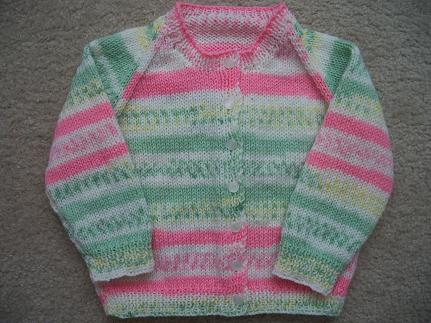 And then she paid me an outrageous sum of money for the little sweater, which was super nice. I want her to hire me to knit for her whole family; she pays way better than my current job.
Check out her blog, whydonjcha. She's feisty.