FACTS
1. Today the temperature outside was 63 degrees.
2. The heater in our house is still on full blast.
3. I finally finished my sweater.
4. Taking a photo of yourself is really hard.
5. This photo is too blurry, but it was the best I could do.
6. I'm absolutely roasting now...
7. I want to wear the sweater tomorrow, but it's so freakin' warm.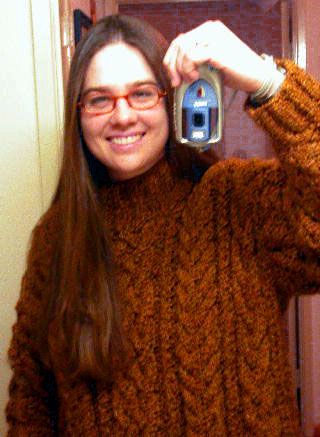 Posted by Sarah at March 17, 2004 09:48 PM