KNITTING WOES
The heavy lifting is done.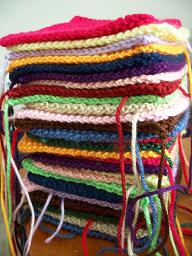 But the perfect method I had concocted for how to put all the squares together ended up looking like absolute crap. I thought I could just crochet the squares together, forming a nice border between each one. I didn't count on it looking like garbage. So we're at a standstill, and I've moved on to another project to calm down a bit.
I think what I will end up doing is crocheting a border around each square and then sewing them together. Not something I am looking forward to doing, but oh well.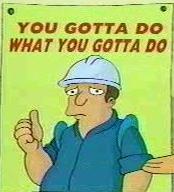 Posted by Sarah at May 22, 2007 10:23 AM | TrackBack