I HEART THESE OWLS
In knitting news, I have been shirking my vow to knit two rows per day on the aran. I am still working on the second sock. I have been commissioned to make a baby sweater for a friend. I am making a child's chemo cap, which is horribly depressing.
But I want to push everything aside and start on this immediately.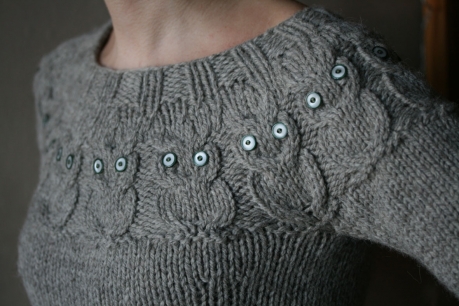 I am in love with that sweater.
Posted by Sarah at January 22, 2009 12:46 PM | TrackBack