KNITTING INSIDE JOKES
The fun thing about knitting for bloggers is that you have these inside jokes based on their blogs that you can incorporate into the project.
Thus Sis B's Crush got this little sweater, based on her armadillo post.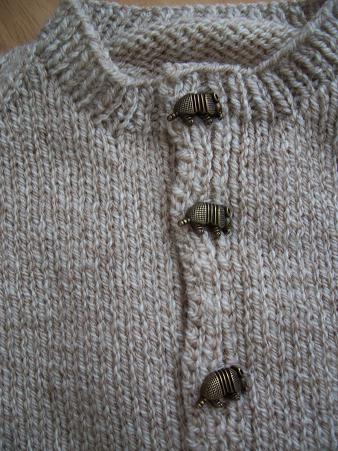 And Green's baby got this blanket because...well, her blog name is Green.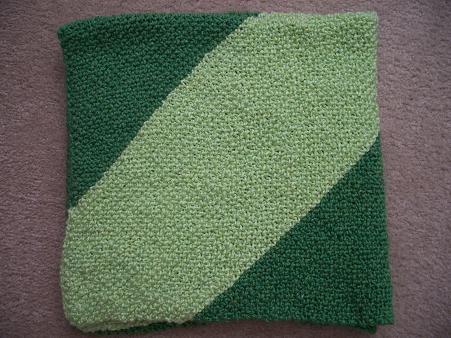 But I do have a knitting complaint to air. It is problematic for us knitters when you pregnant people don't find out the sex of your babies! I have a friend who is pregnant right now, and they don't plan to find out if it's a boy or a girl. I was working on something for them the other day when my husband said, "Um, I hope they have a girl." I thought I had picked colors that would go both ways, but my husband assured me that I had not. I had to start all over.
A couple years ago, I took my chances and made a blue sweater for a friend. In the end, she had a girl. Whoops.
We knitters need some direction. It's hard knitting for a question-mark baby.
Posted by Sarah at February 10, 2009 11:26 AM | TrackBack