I LOVE THAT OL' PUP
Today is our stinker's 3rd birthday.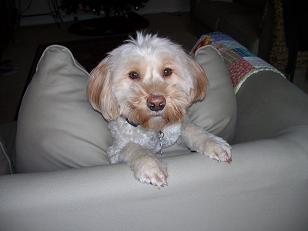 His birthday kinda snuck up on us this year, so he doesn't get the same treatment he got for his 1st or 2nd. But he is getting steak for dinner. And he loves his birthday present: a stuffed beaver.
Here's to many more, Chuck.
Posted by Sarah at April 18, 2008 04:46 PM | TrackBack