HAPPY BIRTHDAY, CHARLIE!
Yesterday was Charlie's first birthday. He invited six of his closest friends over to the house. They had Beef Bacon Cheddar cake and Charlie got lots of toys and treats as gifts. And all his friends went home with party favors as well.
The party went much better than you might expect for inviting multiple dogs into your home. We videotaped the event, and this was the one screen shot where we could get all seven dogs in the picture. So here's Charlie being the center of attention...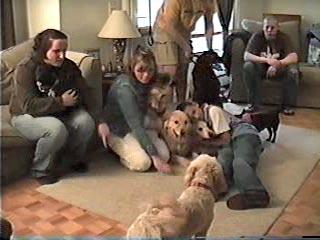 And here's Charlie, worn out at the end of the night, playing with his new birthday bear...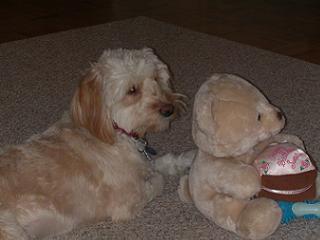 Posted by Sarah at April 19, 2006 07:36 AM | TrackBack