BUD
I was just getting ready to head to bed when I noticed that my Christmas cactus has a bloom!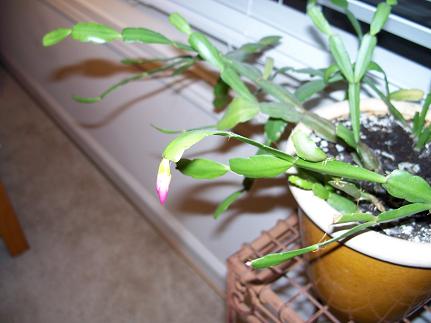 Last year, my uncle was trimming one of the plants that's been in our family for generations. I took the trimmings home and put them in a pot. The cactus has grown a little since I got it, but it has never bloomed before.
A Christmas cactus getting its first bloom on Christmas. Now that just makes me smile.
Posted by Sarah at December 24, 2008 10:11 PM | TrackBack