MERRY CHRISTMAS, MATEY!
I found the pirate ship online that I made at work: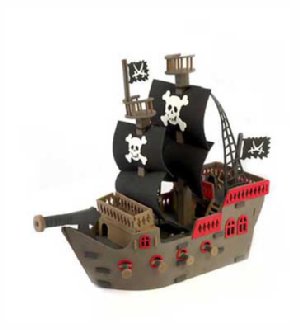 It was actually not a terrible product. It was way too hard for "age 6 and up" like the box says, but it was made from better quality stuff than the other foam constructions I've done lately.
I think I am done with making foam things for a while now. At least I hope so.
Merry Christmas, mateys.
Posted by Sarah at December 24, 2008 09:51 PM | TrackBack