A PECK OF PEPPERS
I've never grown anything edible before, so I am fascinated by my new little garden. I go out and look at it constantly, mostly to marvel but also to be on the lookout for hornworms!
So I was tickled pink to come home from DC and find that my little buds and marble-sized peppers had turned into this: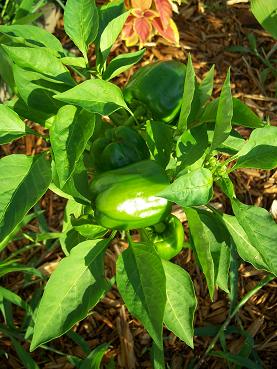 Four on one little plant! How is it standing under all that weight? And the little pepper that I took a photo of a month ago?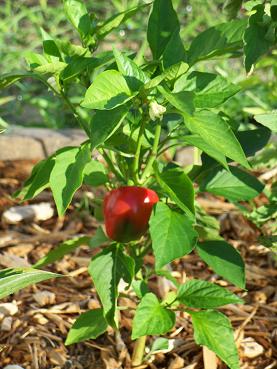 He's red! He's still only the size of a golfball though. But this farmer thing is addictive.
Posted by Sarah at July 20, 2008 07:39 AM | TrackBack