LOOKING BACK
I liked Bryan Strawser's 2004 recap so much that I decided to do one of my own. His will have nicer photos though.
Couples who survived OIF I have told me that timelines are hard to maintain after redeployment. They say it feels like they're missing a year of their life together, and that it's often confusing when they say things like, "Remember last year when we went to Spain?" when in fact it was two years ago. I wonder sometimes if when my husband gets home, 2004 will seem like a weird dream to both of us.
February brought OIF II and my husband's deployment to Iraq. On Valentine's Day, to be exact. We said our goodbyes and parted for 13 months.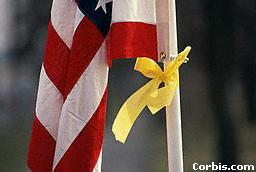 In March I began teaching ENGL101 at the college and have taught four sections of English this year. The experience has been extremely rewarding, and I'm sorry to see it come to an end. But I've decided that once my husband gets home, I no longer want to work nights and weekends; we've been apart enough already.
In April I started hanging out with two girls who have been a blessing during the deployment. (You two know who you are!) They started reading my blog and we found we have much in common, and I have learned a lot from their life experiences. I found that there were people right here in my own backyard who shared my interests in politics and the military, and they've been a crucial part of my deployment experience.
In August, our good friend LT A was wounded in Mosul. He has been in and out of the ICU for months, and he finally went home for good a few weeks ago. He's doing everything he can to stay in the Army and stay combat arms if he can. LT A's injury was my first brush with heartache during the deployment. It wouldn't be my last.
In September, my mother came to visit. We went to France, Italy, and Flossenburg. In France, my relatives asked what I wanted to do there. I said I wanted to see the American soldiers at St. Avold. They said, "Oh, do Americans work there?" To which I solemnly replied, "No, I'd like to see the soldiers who died for us." I wanted to see Joe and Tommy.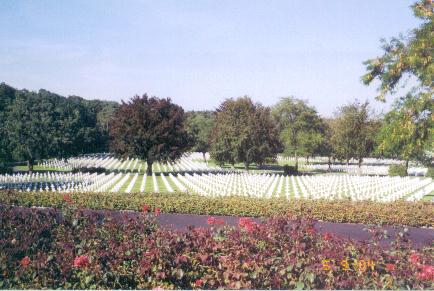 In September my heart broke when one of our students from the college died in Iraq. In November it broke again when my friend's husband was killed.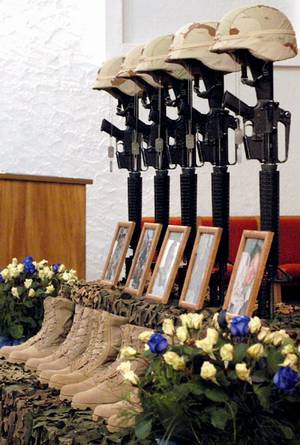 In November my husband came home for R&R. It was wonderful to have him home, and it felt great to have life back to normal for a while. We watched in joy as President Bush was re-elected and as Yassir Arafat kicked the bucket. What a month!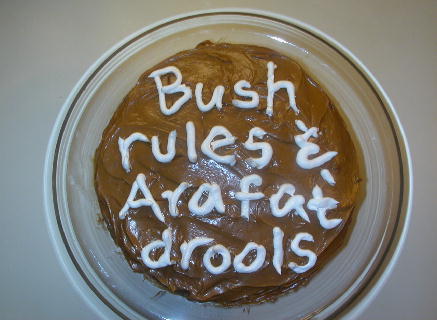 At the end of November, my co-worker picked a fight with me. A combination of my irritatingly low salary plus the fact that I had been reading Atlas Shrugged prompted me to quit my job as a college registrar. I took the rest of December off to use up my vacation days, and I go back to work on Monday and officially give my notice.

Looking forward, 2005 will bring many changes for us. I am applying to be an English teacher at the high school, so we'll see how that turns out. My husband's branch detail came through too, so he'll be switching jobs. For those of you who don't know the system, officers can sometimes be "loaned out" to other branches for their first two years of their commission. My husband's control branch was Armor, which is how he ended up as a tank platoon leader in Iraq. But his basic branch, the job he would be in if he decided to stay in the Army, is...(drumroll)...Finance Corps. That's right, my husband is one of the illustrious 30 commissions per year to become a finance officer. It turns out that the Finance Detachment here needs him, so after the deployment he will be switching branches. Big changes on the horizon for both of us.
If all goes according to plan, my husband should be returning from Iraq in the middle of March. That will conclude OIF II and the year of our life that didn't really exist. I'm anxious to move on to 2005.
Posted by Sarah at January 1, 2005 10:38 AM