PUPDATE, LUCAS STYLE
In dog news, Charlie has decided that he wants to be Charlie Bronson and make a Great Escape.
Our backyard is a disaster, with dirt on one side and sand on the other. It's like a spectrum running from Mildly Crappy to Completely Worthless. Charlie recently discovered that sand is easy to dig and wriggle through. Thus, he keeps escaping. I bought those cheapy wire garden dividers, and I even strategically placed an old flowerpot so he couldn't get out again.
He still managed to escape.
To put things in Rachel Lucas terms: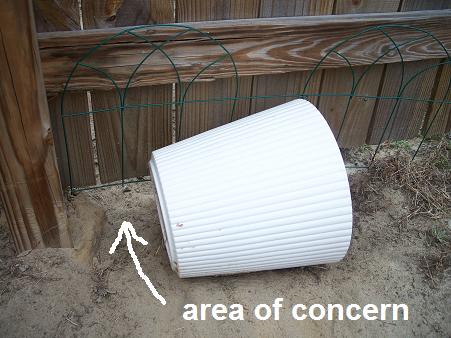 He can still manage to squeeze out of that space. This means he can't have unsupervised backyard time, which is a real pain in the neck.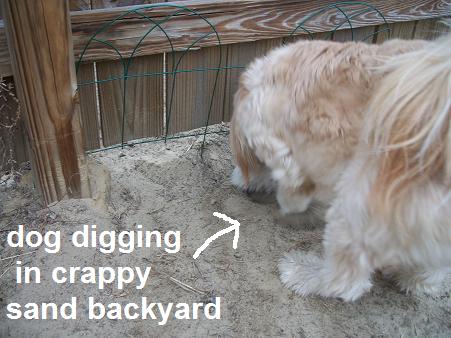 Very annoying. I will have to go steal some dirt from the construction site in our neighborhood to put on top of that sand to keep the danged dog in the yard.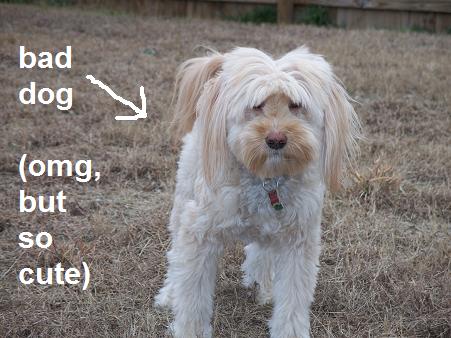 Posted by Sarah at February 26, 2009 09:15 AM | TrackBack