30 GOING ON 13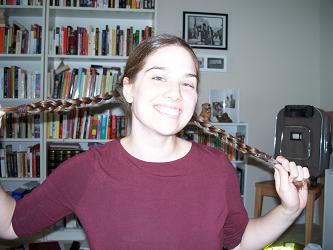 I swear, the older I get, the less I look my age.
The most vivid birthday I remember from my past was turning 13. I was so excited, because I was going to be a Teenager, by golly. I had made it to another stage of my life.
Today I also feel like I'm hitting a new stage. I'm a Grown Up today.
Somebody needs to tell my hair...
Posted by Sarah at October 11, 2007 09:09 AM | TrackBack