SNOW
We woke up to our first real snow in three years.
Charlie loves it, just like he did as a puppy.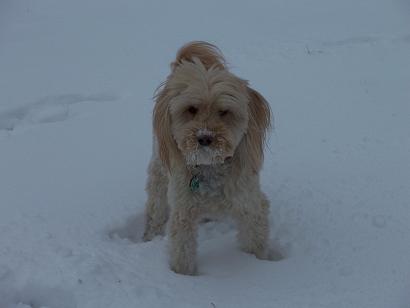 We're getting smiles where we can today.
Also, people in the South can NOT drive in snow. I was laughing with my husband that I took my driving test at 16 in more snow than we have today.
Posted by Sarah at January 20, 2009 11:40 AM | TrackBack