HOORAY!
I got to see my favorite mug in the whole wide world last night, for the first time in 3 1/2 months.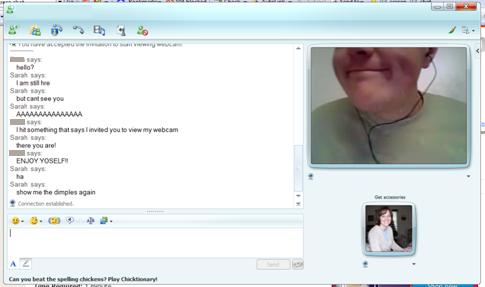 My man can dimple.
And he thinks he's Rick James, which cracks me up.
I told him that, up against that white wall, he looked like he was making a martyrdom video. Which prompted him to tie a sock around his head and start waving a book in the air. The man is hilarious.
Oh, and "show me your dimples" was followed by "show me your boobies." Snort.
Posted by Sarah at August 28, 2008 10:15 AM | TrackBack