WOOHOO
Erin, Kelly, and The Girl: prepare to be jealous.
My mother's friend came over today for brunch. Her mother passed away last year, and so she brought me the following stash that no one else wanted...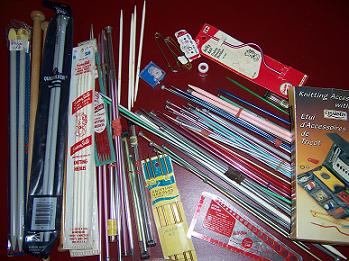 She also brought a gorgeous antique knitting bag. There's all sorts of stuff there, including double pointeds. Don't I wish I could get those for 65 cents like the packaging says! I just bought some for $3.44!
I was in knitter's heaven today.
Posted by Sarah at May 24, 2006 02:03 PM | TrackBack