STUFFED
We cooked for six hours, and our knees and feet are killing us. And so are our stomachs! But it was worth every minute...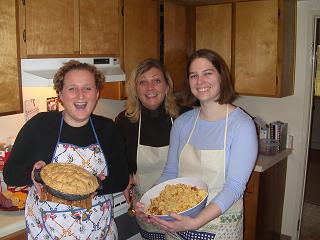 I like what Lileks said about Thanksgiving:
It's a day that stands aside from the rest, a day on which the simplest and most essential things are revealed as gifts of indescribable worth. And then there's pie.
Posted by Sarah at November 24, 2005 08:19 PM | TrackBack