ON MY WAY
When John McCain gave his list of things we can do to personally make the country better -- "feed a hungry child, teach an illiterate adult to read, comfort the afflicted" -- I said, "Make chemo caps?"
Cuz that's what I was doing.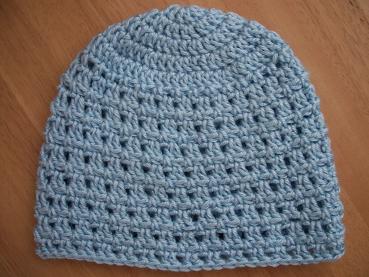 This morning I set out for SpouseBUZZ Live. I also get to stop along the way and spend some time with Sis B...and give Crush his knittery.
I live for meeting up with these friends.
Oh, and I'm wearing my new t-shirt, a gift from AWTM: I heart Nebraska.
Posted by Sarah at September 5, 2008 08:48 AM | TrackBack