A REAL CONVERSATION THAT TOOK PLACE ON THE MALL
Husband, let's try to take a picture of ourselves with the Washington Monument in the background.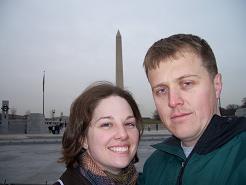 Oh, hmm, I have really bad hat hair and you are not smiling at all. OK, um, let's try another one.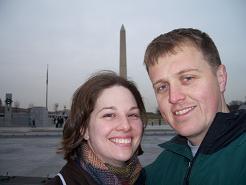 Well, that's better, but can we try to take one where the Washington Monument isn't sticking out of the top of my head?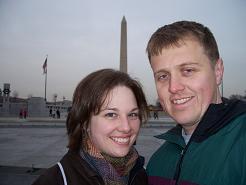 Eh, still sticking out of my head.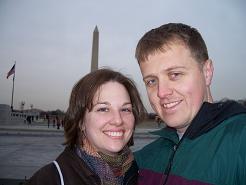 Um, no, honey...like can you angle it so that the monument is over to the side of us?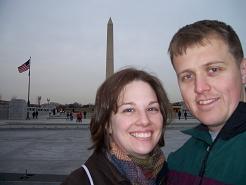 Can't you just be satisfied with that one, Sarah?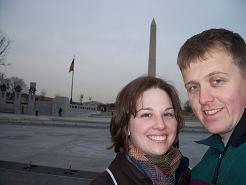 No, honey, now you're angling the camera the wrong direction.
Woman, I am going to choke you.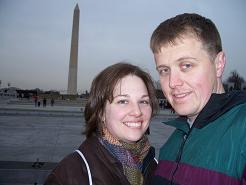 That's perfect! That's exactly what I want. But, um, you look like you'd rather be single. Can we do that exact same thing again, but this time with you smiling?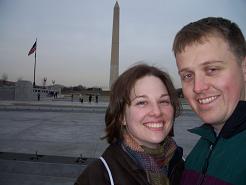 Derp!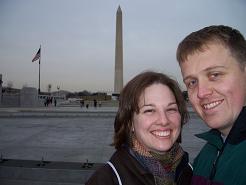 DERP!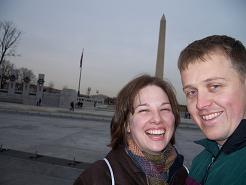 OK, I am going to pee my pants! Just do it right!
Woman, I am going to kill you.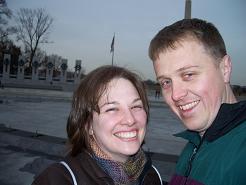 HAHAHAHA! No, that's totally wrong! Now it's coming out of your head! And I have a flag coming out of mine!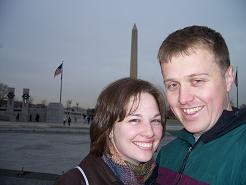 You are the worst picture taker ever!
Well, why don't you do it, woman?
My arm isn't long enough to hold the camera. Come on, do it again.
Grrrrrrr.....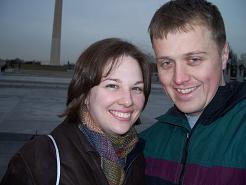 Yeah, yeah, yeah! Great angle, except, um, you chopped the top of the...
Aw, screw it.
This is so going on the blog.
Posted by Sarah at January 20, 2008 07:40 PM | TrackBack