ALL THAT BEAUTIFUL FUR...
After the Incident, I knew we had to get a professional involved. Charlie's hair has been steadily getting more tangled. I handed over one big mess of hair to the dog groomer today...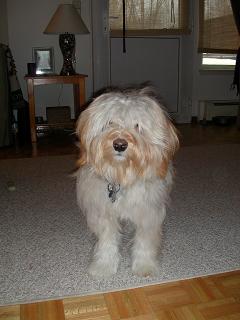 and this is what they handed me back...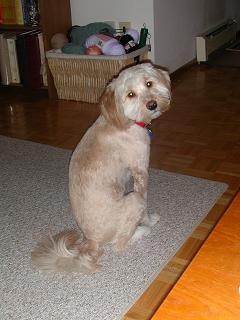 He doesn't even look like the same dog! But I'm sure this hair situation, although a bit chilly for our snow, will be much better for summer in South Carolina.
Posted by Sarah at March 9, 2006 01:38 PM | TrackBack