CHARLIE AND ELWAY
Remember those puppies who were born about two months ago? Well, Charlie got to meet little Elway this weekend. We managed to take a funny series of photos called Charlie Bullies the Newborn:
Scene 1: After several minutes of being oblivious, Charlie notices Elway has his bone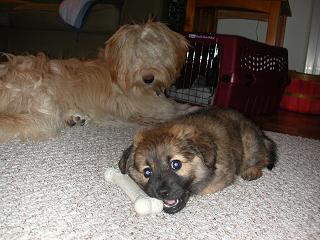 Scene 2: Charlie comes to see what he can do about it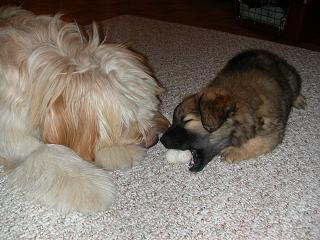 Scene 3: Despite Elway's best efforts, Charlie gently pulls the bone away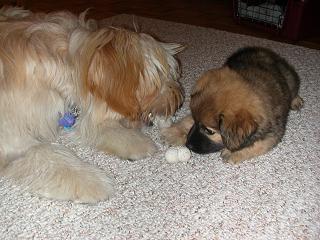 Scene 4: Elway stands by dejectedly as Charlie reclaims his bone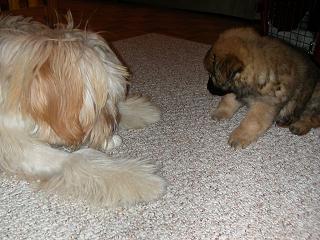 Scene 5: Charlie is a victorious jerk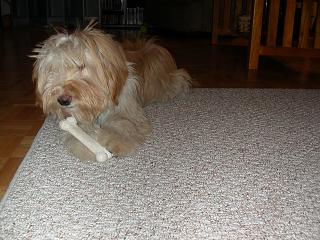 Despite the fact that Elway holds his own with my friend's 120 lb. dog, he was a bit timid around Charlie. We're hoping that they might do better together in a few more weeks, but from the look of things they may turn out to be friends after all...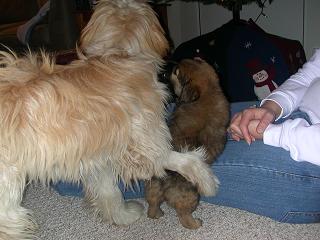 Posted by Sarah at December 4, 2005 09:15 PM | TrackBack