SWEET
We're leaving for our vacation tonight, but look what we did this afternoon...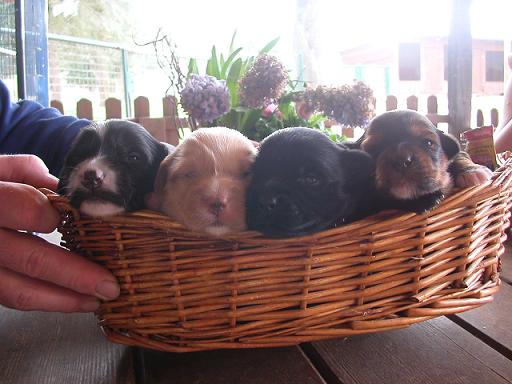 When we get back, we will choose one that's right for us. The cuteness went to eleven today.
We'll be gone for two weeks, as if I could get any further outside of the blogging loop. It's been 16 months since we've been in the US, and we're jumping out of our skin. I'm sure I will have stories when I return.
Posted by Sarah at April 30, 2005 04:19 PM