EXAMPLE
Last week I explored the Left-leaning tendencies of the textbook I'm using in teaching my ENGL 101 class. Today I started studying Chapter 9: Example.
The sample topic:
Write and essay that uses at least three extended examples to support the thesis that poverty exists in your neighborhood, town, or state.
Poverty is all relative; slums in the US are affluent neighborhoods in many places in the world. Wanna see what Iraqis live in near my husband?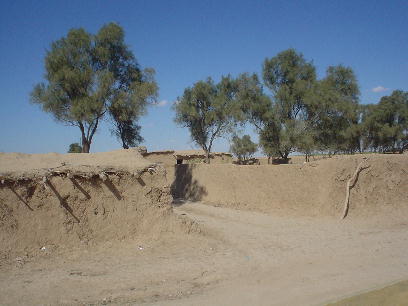 But OK, fine. Some people are poor in the US by US standards. It's just the unquestioning assertion that "poverty is everywhere" that bugs me somehow.
Because the topic is already specified in the wording of the assignment, the aim of your prewriting efforts should be to find the area of poverty in your neighborhood, town, or state you wish to cover and to amass specific details that you can include in your examples. If you are like most of us, you will find poverty just around the corner. As a prewriting activity, we suggest you take a drive to the affected area and look it over for yourself. [emphasis mine]
That's not an objective sentence for an instructional textbook.
I also laughed when I saw that one of the essays in this chapter, given as a model of good example writing, is by Maureen Dowd. If you don't think my textbook leans Left, you're smoking crack.
The real kicker was at the very end of the chapter. There's ususally a photo writing assignment, where there's some photo that's supposed to make you think. This writing assignment makes me ashamed to be using this book: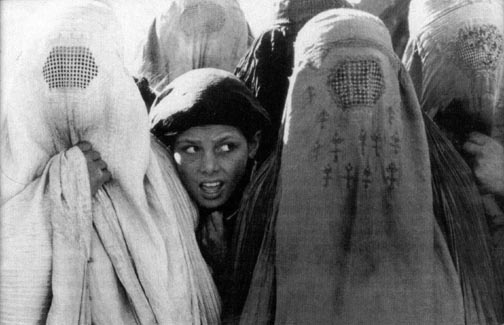 The photo of a young girl peering from among a group of burka-clad Afghan women is an example of how a garment can represent a strong tradition. Write an essay in which you use two or three other examples of clothing that represents a tradition among some group.
In my world, the burka is not equal to lederhosen or a grass skirt.
Posted by Sarah at April 12, 2004 09:23 AM